About Sbu
I am Sibusiso Blessing Buthelezi, the second born of John Bhoyi Buthelezi and Mmamatebele Esther Buthelezi. It was a God-given "Blessing" for me to be born into this household, where I was raised with love, discipline and respect.
I'm a descendent of the great warriors of the Ingobamakhosi regiment – by virtue of being the eldest son of Bhoyi ka Maklwebha, the fourth son of Zililo ka Luji, the second son of Sabobo ka Phungashe.
The Ingobamakhosi – King Cetshwayo's favourite army – was the lead regiment on the left flank at the Battle of Isandlwana, which led the assault and helped inflict a crushing defeat on the British colonial army.
I grew up on the streets of Soweto in the times of the struggle against apartheid. Through those times my parents ensured that my sister (Florence Dibuseng Beauty), my brothers (Samuel Vusumuzi Ntate, Samukelo Sikhumbuzo and Mxolisi Benedict) and I attended school. And though they were hard times, we survived, and forever thank our parents for seeing us through that tough period – which included the 1976 Soweto uprising and the ungovernability campaign of the 1980s.
Studies
I had an opportunity to study at Orlando West High, aka Matsike, and which is situated in Vilakazi Street, within 1km of the old Mandela and Tutu houses and near where Hector Pieterson was gunned down by the apartheid police in 1976.
After my high school education, I attended the University of Western Cape, where I undertook the studies in economics, anthropology, mathematics, business economics and political science. After attaining my BA at that institution, I went to the University of the Witwatersrand, where I pursued studies in the theory and practice of town and regional planning.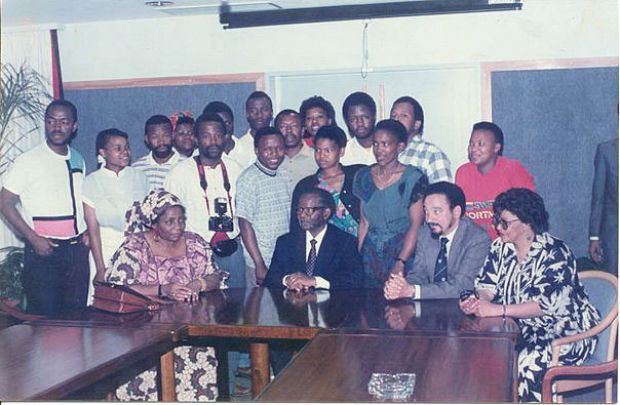 Since then my professional experiences include being an African National Congress councillor for the City of Johannesburg (the inaugural Greater Johannesburg Metropolitan Council and its Northern Sub-Council), where I served in various capacities, including on the executive committee responsible for transport, planning, environment and the inner city; as head of department of the Gauteng Housing Department; and acting as head of department of the Gauteng Department of Transport and Public Works.
I have also worked as:
Director of Sobobo Management Services, Shenge Consulting and the National Disaster Management Coordination
Project manager of City Deep Special Economic Zone, Gauteng Spatial Development Initiative, a project of the Department of Trade and Industry – this was later taken over by BlueIQ
Director of policy and legislation at the Gauteng Department of Public Transport, Roads and Works
Personal assistant and adviser to the MEC of the Gauteng Ministry of Transport and Public Works